Deliver more value, faster
Axify provides software delivery intelligence to your development team to guide them towards elite performance. Improve your software delivery processes to deliver continuously and add value to your product sustainably!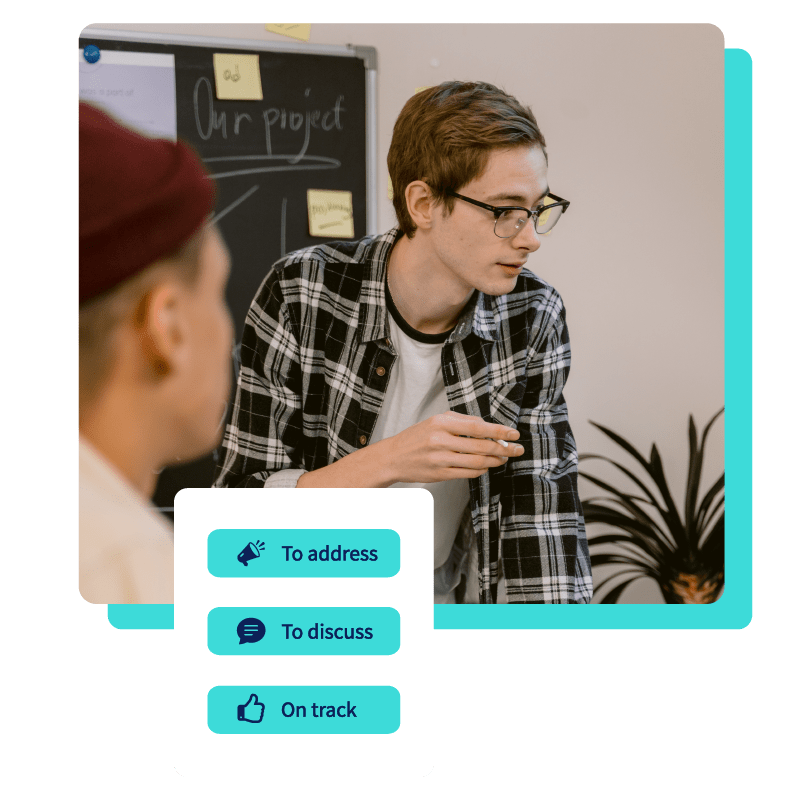 A unique (and free!) tool to facilitate your daily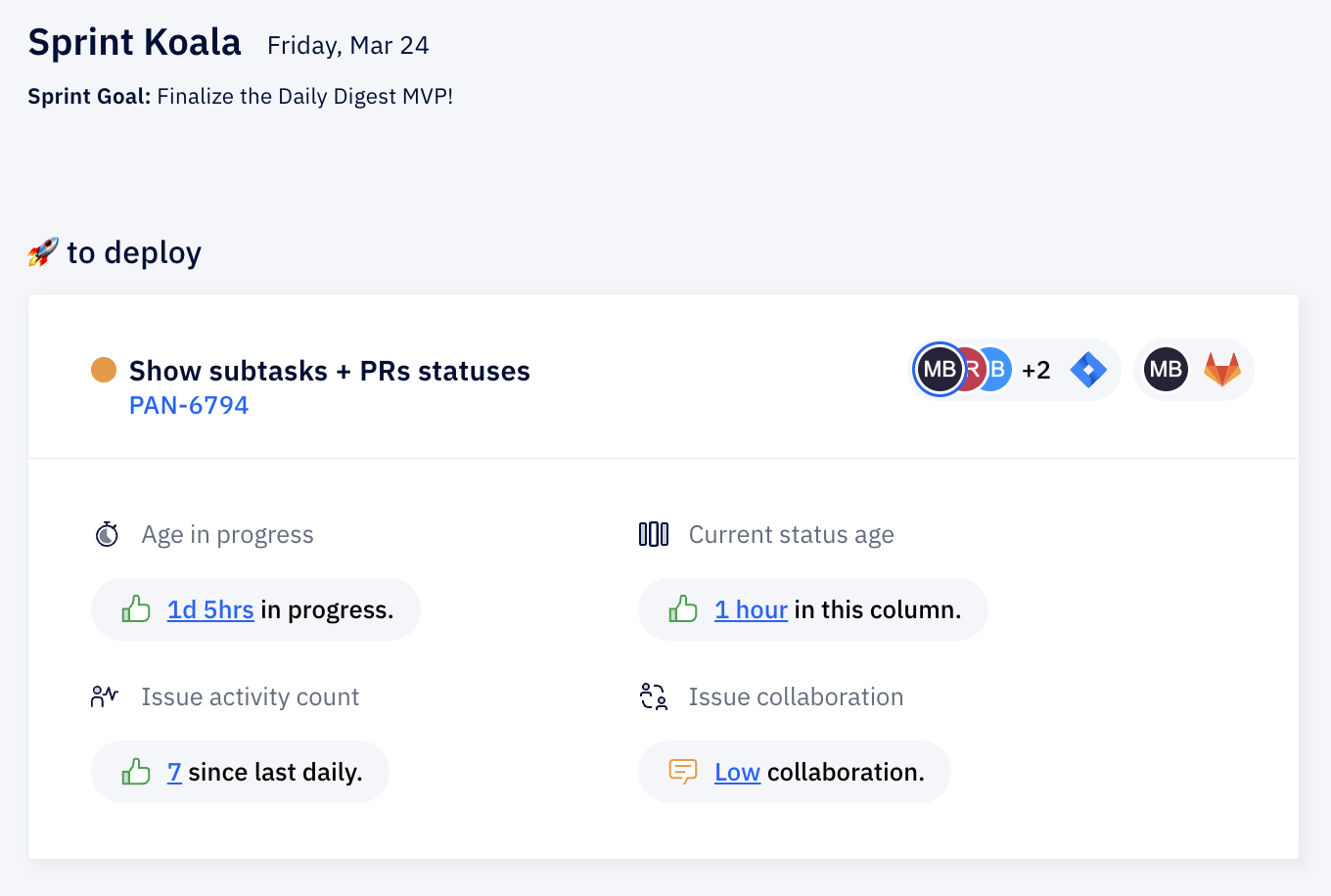 Start the day off right with the Daily Digest! Observe the work in progress (WIP) and identify at-risk items in your workflow. Axify targets critical tasks to be discussed as a team, allowing you to focus on the items that bring the most value to your day.
Start using Daily Digest today
🔹 No credit card required (it's free and always will be!)

🔹 Support and assistance included

🔹 Unlimited contributors

🔹 Unlimited repositories

🔹 Unlimited data history
Included with Daily Digest
24/7 Help Center
Get full access to our knowledge base curated by our software delivery and engineering experts. We keep adding new content regularly to keep up with best practices in the industry!
We're here for you
Your success means the world to us. Our team can help you get the best out of Daily Digest, connect you to more resources, and update you on our roadmap.
What Axify does for your team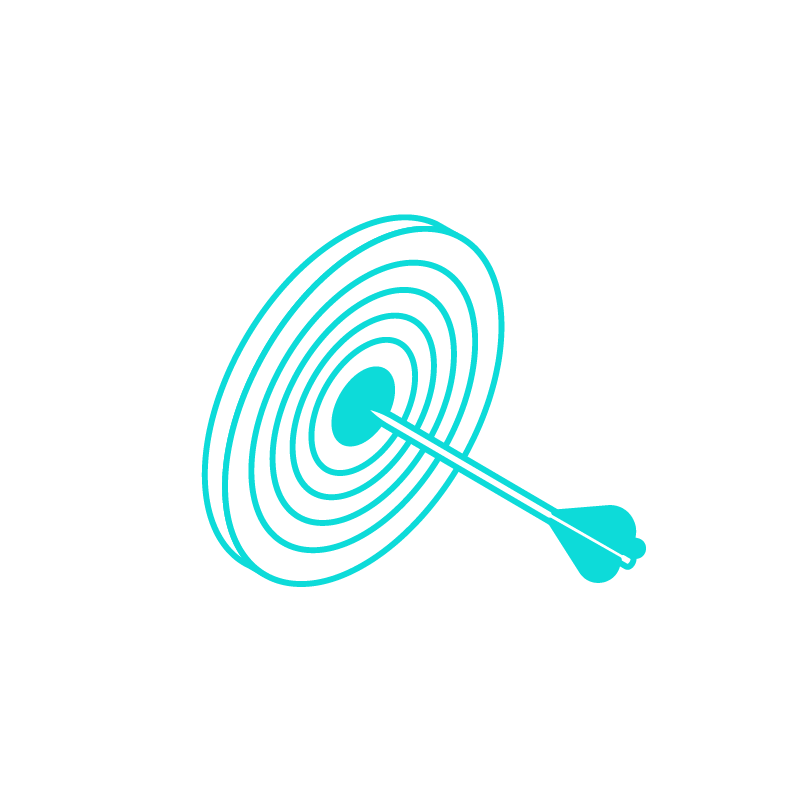 Simplified use of metrics
Axify promotes continuous improvement by allowing your team to inspect themselves using historical results or benchmarks.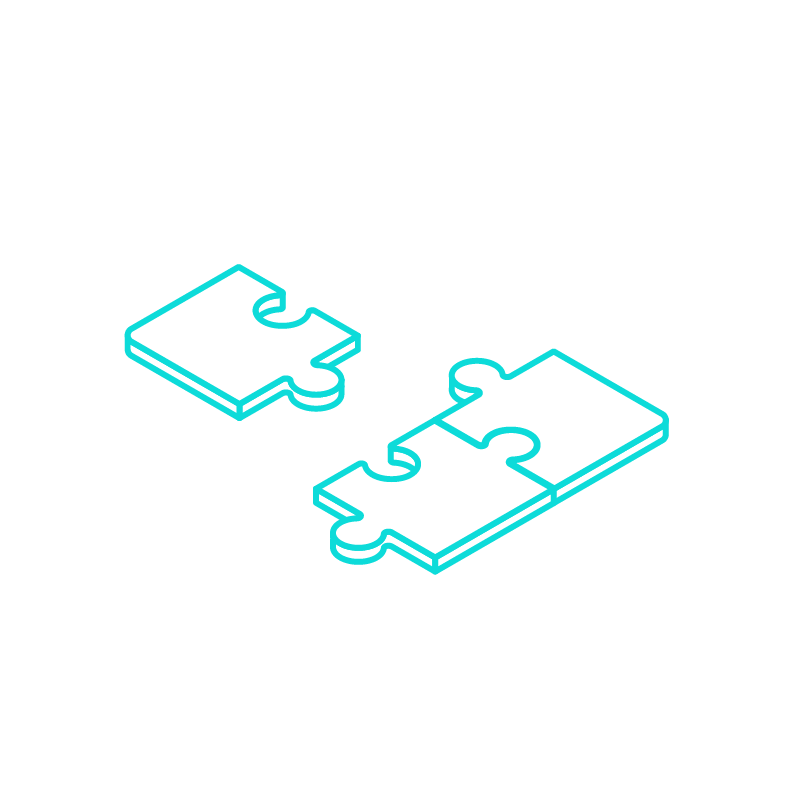 Software delivery intelligence
Axify makes sense of delivery performance metrics and eliminates distractions to help you make better decisions about your daily work.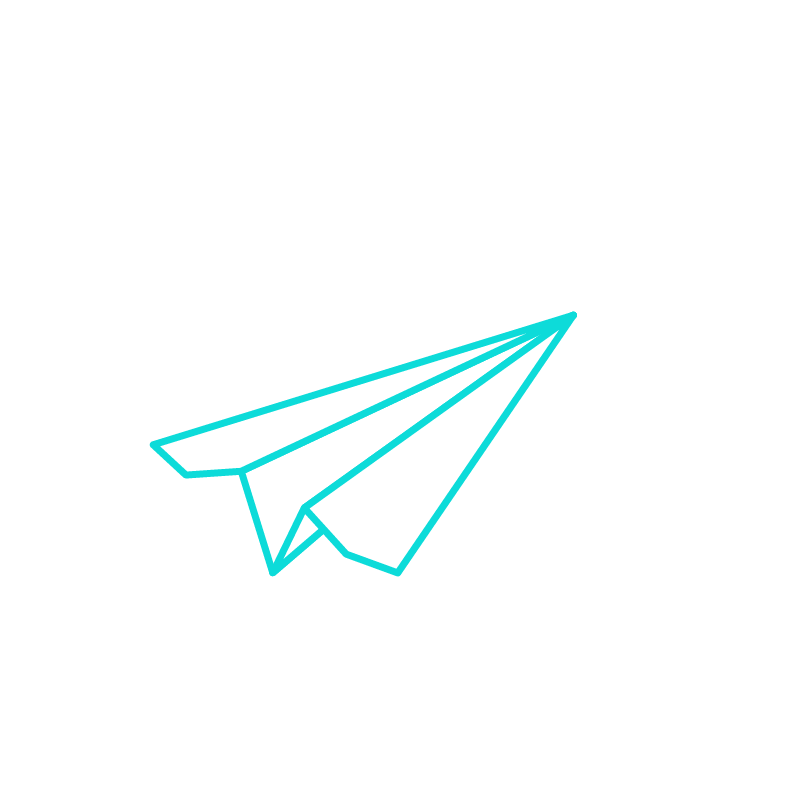 A more efficient delivery flow
Our daily tool and metrics highlights improve your workflow by identifying data at risk and bottlenecks.
Book your Axify demo with one of our Product Specialists
The question on everyone's mind: do we have access to your code?
The answer is simply: no. Our analysis and calculations use only the metadata of the pull requests. You have complete control over the permissions you grant us at all times.
Frequently asked questions
What does Axify do?
Axify is a single platform to observe all the metrics that will help you improve your development and delivery processes. Get all your data in one place, collected in real-time from tools you already use, presented on easy-to-read dashboards that inspire meaningful conversations to elevate teamwork and collaboration among developers. Address challenges as a team, find solutions together and create better software!
Why is the Daily Digest free?
We won't lie, it was a difficult decision. But we love the Daily Digest so much, we want as many development teams as possible to enjoy it. While Axify offers many tools to help development teams thrive, we chose to offer the Daily Digest free of charge.
How long does it take to get results?
Axify starts gathering data and presenting dashboards as soon as your integrations are connected. The only exception is team morale, where we wait two weeks before generating the first report to ensure good data representation and anonymity.
How does onboarding work?
Rest assured, it's pretty easy. First, we'll help you add your team (both Axify users and developers who will receive daily surveys) to your organization. Then, we'll guide you in activating various integrations to begin data synchronization. Once these two components are in place, you're ready to analyze and improve your processes.
Do you provide customer support?
We sure do! We include customer support with all of our plans through our knowledge base or our Product Specialists. Write an email or open a chat to get started!
What information do you store?
We currently only persist responses to the team morale surveys and the scores of the various Axes. Axify's infrastructure uses mainly AWS services to manage and deploy its infrastructure. The use of Amazon PaaS allows for robust IT security and flexibility in deployments. Microsoft Teams Bot is hosted on Azure. DNS are managed from CloudFlare. For more information, see our page on this subject.
What is your privacy policy?