Bringing continuous improvement closer to your day-to-day
Keep using your favourite tools such as Slack, Microsoft Teams, Jira, Azure DevOps, GitHub and GitLab to gather metrics on team morale, processes, and workflows.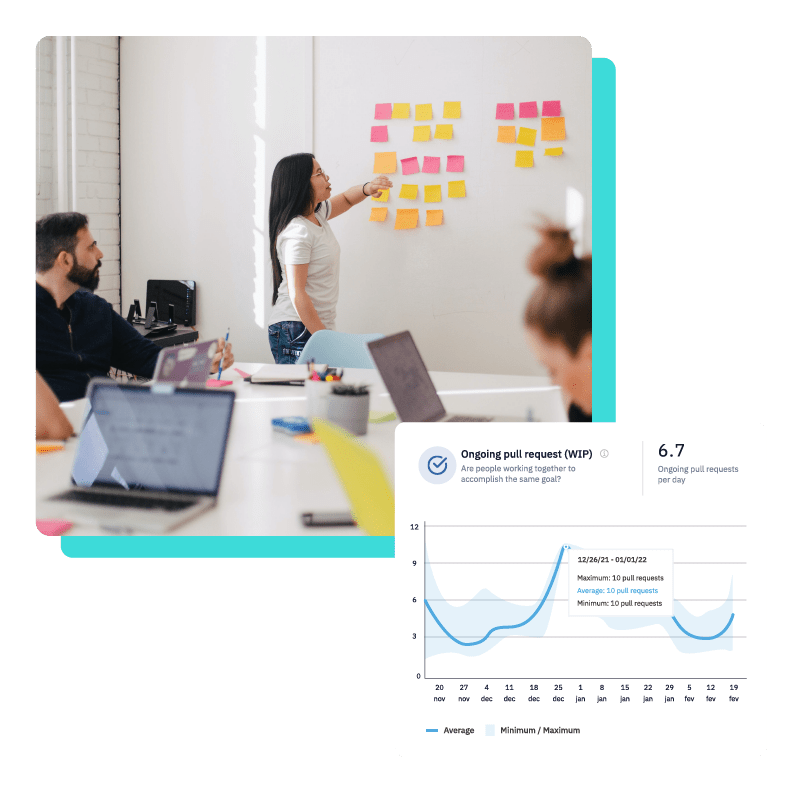 How do our integrations work?
The bridge connecting your team to Axify
Integrations allow the synchronization of data from various platforms to Axify to feed the axes and allow you to evaluate the morale and performance of your development team.
Following your workflow and structure
Your organization can have multiple integrations, allowing you to receive the information needed to analyze the data according to each team's specific work sequence. Moreover, Axify is framework agnostic!
Fast integrations and real-time data
Setting up Axify in your team takes less than 10 minutes, so you can get back to building great software while we retrieve your data history. That's right: you get key performance indicators on day one of using Axify!
Seamless integrations with software you already use
Team morale
Slack & Microsoft Teams
Contributors will receive daily prompts to answer short and simple questions so you can measure how your team feels.

► Single sign-on (SSO)
► Survey along five dimensions (stress, motivation, inclusion, security, alignment)
► Questions explicitly designed for development teams
► Anonymized answers
Issue tracker
Jira, Azure DevOps & GitLab Issue
Axify imports your project management structure to gather data in real-time, allowing you to accurately measure the volume of items processed by type, the time spent on each stage of the development cycle, and inspect trends in overall processing time.

► Issue type time investment
► Cycle time breakdown
► Throughput
► Service level expectation (SLE)
► Workflow stability
► Work in progress (WIP)
► Daily tool
Git repositories
GitHub, GitLab, Azure DevOps & webhooks
Axify analyzes the execution of your projects by importing your code review data from the source software, allowing you to evaluate your team's collaboration level. For your deployments, you can select your staging and production environments.
► Pull requests cycle time breakdown
► Pull requests size
► Comments per reviews
► Ongoing pull requests (WIP)
► Merged pull requests
► Self-reviewed pull requests
► Service level expectation (SLE)
► Lead time for changes (DORA metric)
► Deployment frequency (DORA metric)
Did someone say

webhook

?
Custom webhooks add to our existing integrations and allow you to synchronize your deployment data to feed DORA metrics, in addition to opening up the horizons of data import. If you don't see the tools you use above, simply request them!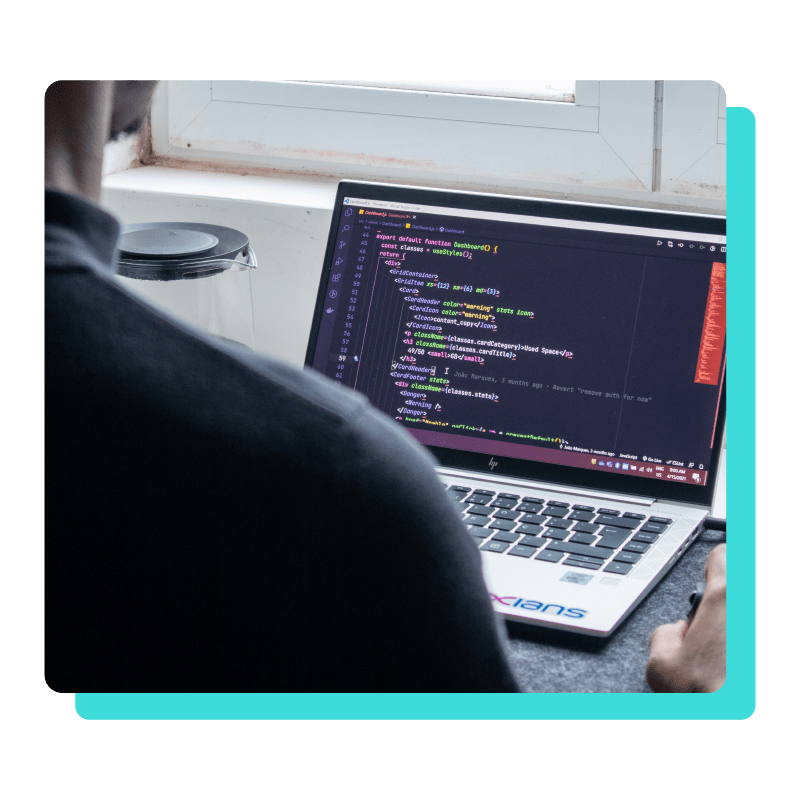 Frequently asked questions
What does Axify do?
Axify is a single platform to observe all the metrics that will help you improve your development and delivery processes. Get all your data in one place, collected in real-time from tools you already use, presented on easy-to-read dashboards that inspire meaningful conversations to elevate teamwork and collaboration among developers. Address challenges as a team, find solutions together and create better software!
How long does it take to get results?
Axify starts gathering data and presenting dashboards as soon as your integrations are connected. The only exception is team morale, where we wait two weeks before generating the first report to ensure good data representation and anonymity.
How does onboarding work?
Rest assured, it's pretty easy. First, we'll help you add your team (both Axify users and developers who will receive daily surveys) to your organization. Then, we'll guide you in activating various integrations to begin data synchronization. Once these two components are in place, you're ready to analyze and improve your processes.
Do you provide customer support?
We sure do! We include customer support with all of our plans through our knowledge base or our Product Specialists. So write an email or open a chat to get started!
What information do you store?
We currently only persist responses to the team morale surveys and the scores of the various Axes. Axify's infrastructure uses mainly AWS services to manage and deploy its infrastructure. Amazon PaaS allows for robust IT security and flexibility in deployments. Microsoft Teams Bot is hosted on Azure. DNS are managed from CloudFlare. For more information, see our page on this subject.
What is your privacy policy?
Stay up-to-date on our roadmap and new integrations
Subscribe to our newsletter!