Giving meaning to software development performance indicators
A single platform to observe all the key performance indicators that will help you improve your development and delivery processes.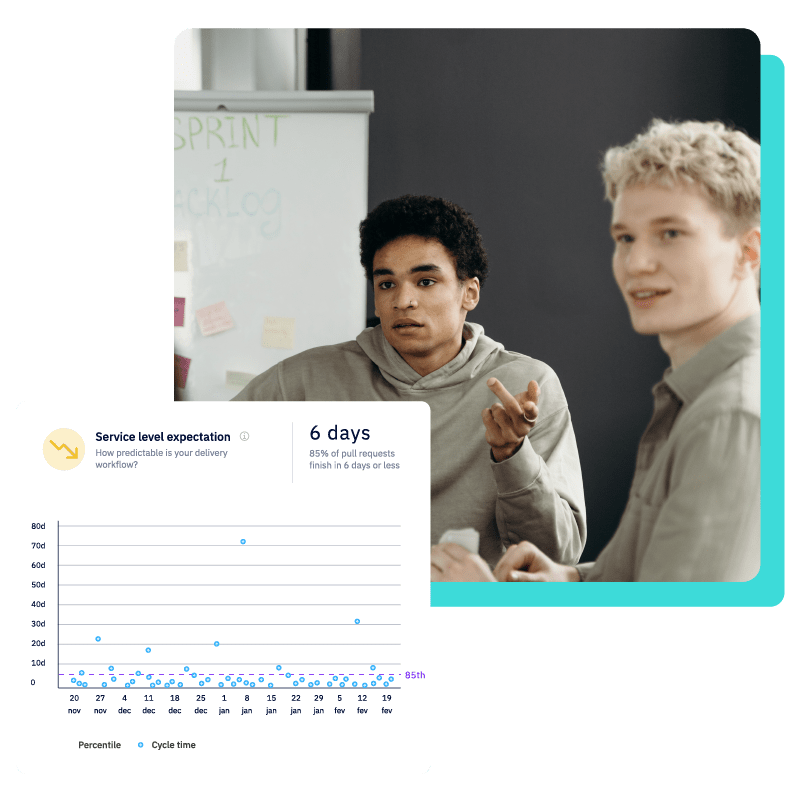 What Axify does for your team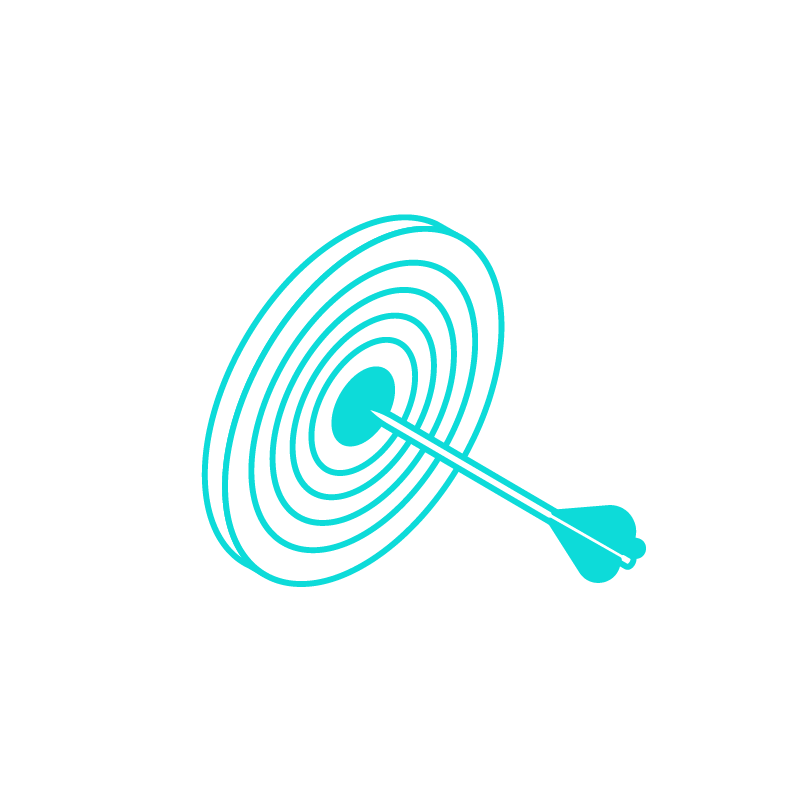 Simplified use of metrics
Axify promotes continuous improvement by allowing your team to inspect themselves using historical results or benchmarks.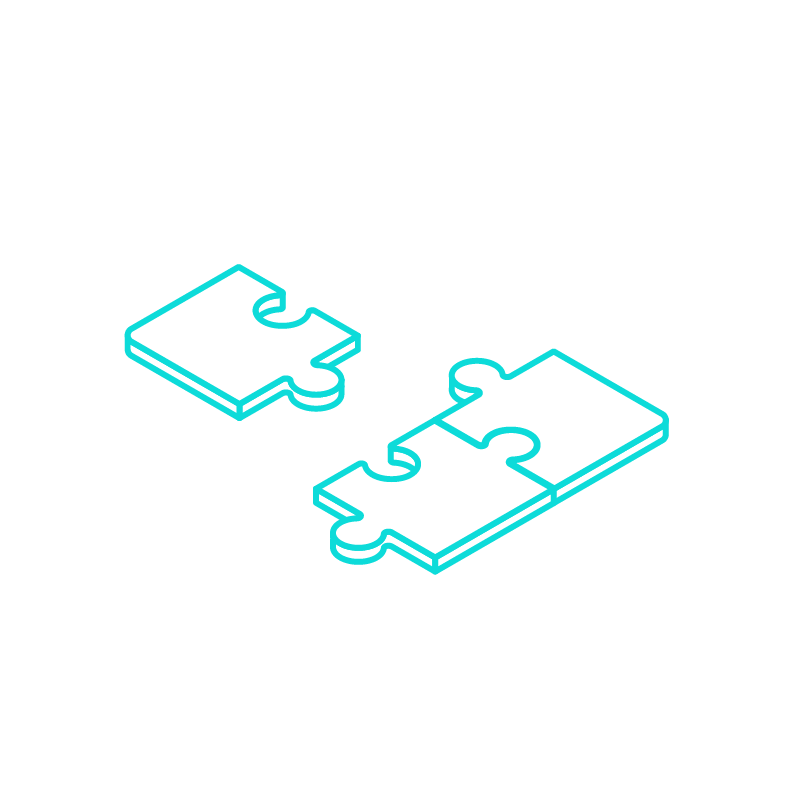 Software delivery intelligence
Axify makes sense of delivery performance metrics and eliminates distractions to help you make better decisions about your daily work.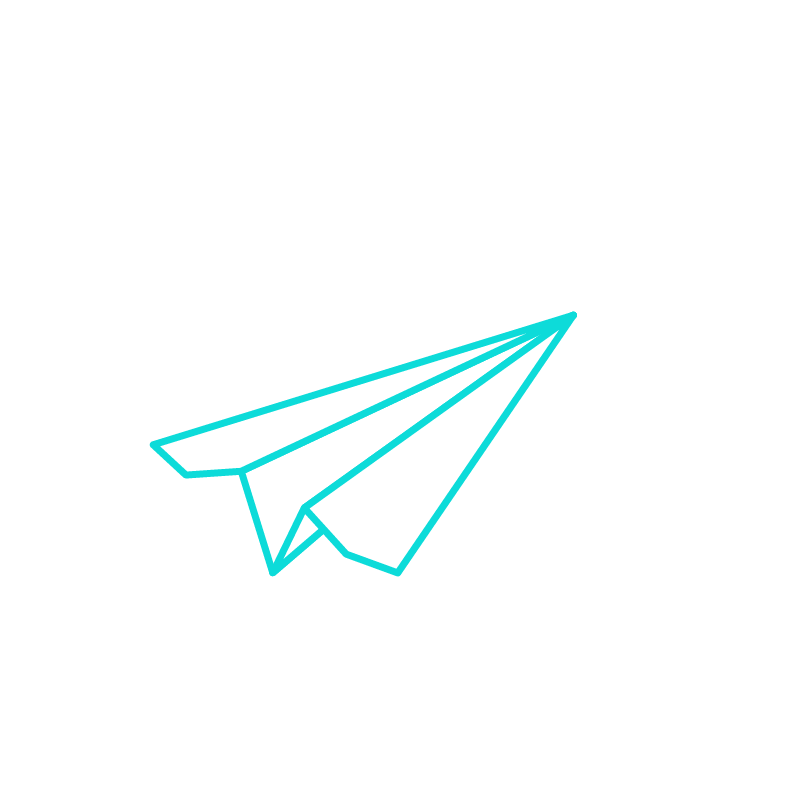 A more efficient delivery flow
Our daily tool and metrics highlights improve your workflow by identifying data at risk and bottlenecks.
Many axes promote better software delivery performance
Axify combines multiple data sources to provide software delivery intelligence to your development team.
Team morale
Keep a daily pulse on the people behind the code.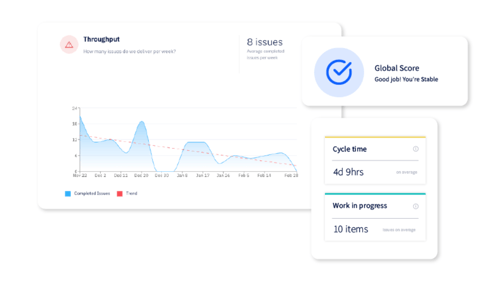 Issue tracking
Inspect and improve your engineering workflow.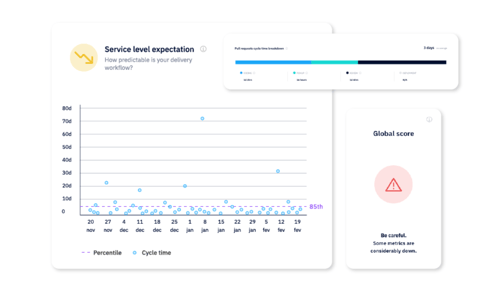 Git repository
No more idle time or long delays between development stages.
Integrates seamlessly into your workflow
We're building off tools everyone in your team already uses, so setting up Axify takes less than 10 minutes.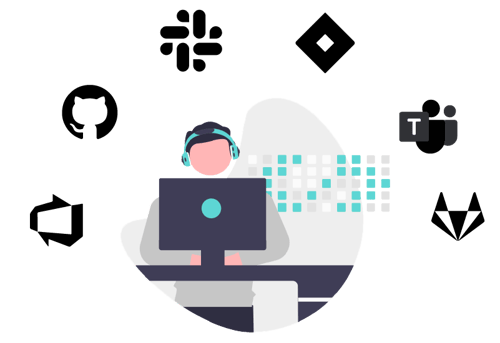 All your data,
at a glance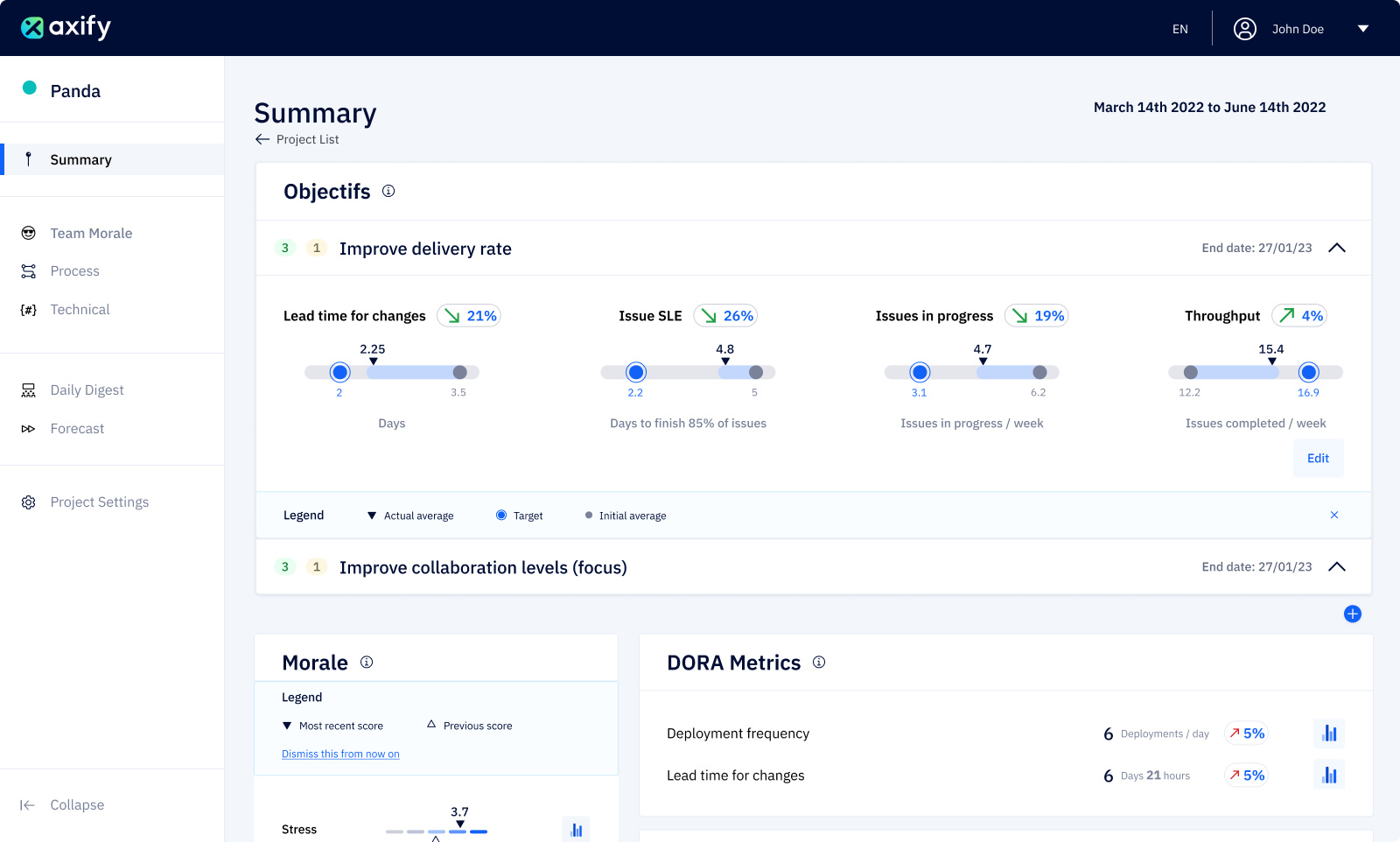 DORA metrics
Among the DORA metrics, deployment frequency and lead time for changes measure velocity. Combined, these two metrics constitute your time-to-market (T2M) and allow you to estimate your ability to deliver value to your users continuously and sustainably.
Deployment frequency
We measure how often an organization successfully deploys to production. This is one of the most important metrics, as daily (i.e., smaller, continuous) deliveries make it easier to test, deploy, provide feedback, and roll back problems, in addition to increasing perceived value for your customers.

Lead time for changes
This is the time it takes from the first commit to successfully executed code in production. This metric also allows for assessing the efficiency of software development cycles and initiatives. It tends to lead to organizational, human and technical changes! It also provides predictability by estimating how quickly a request can be fulfilled, predicting deliveries and team capacity, and eliminating wasted time and bottlenecks.
Complete DORA metrics guide |

Find out how to measure and improve your software delivery performance with these metrics that promote more efficient development teams!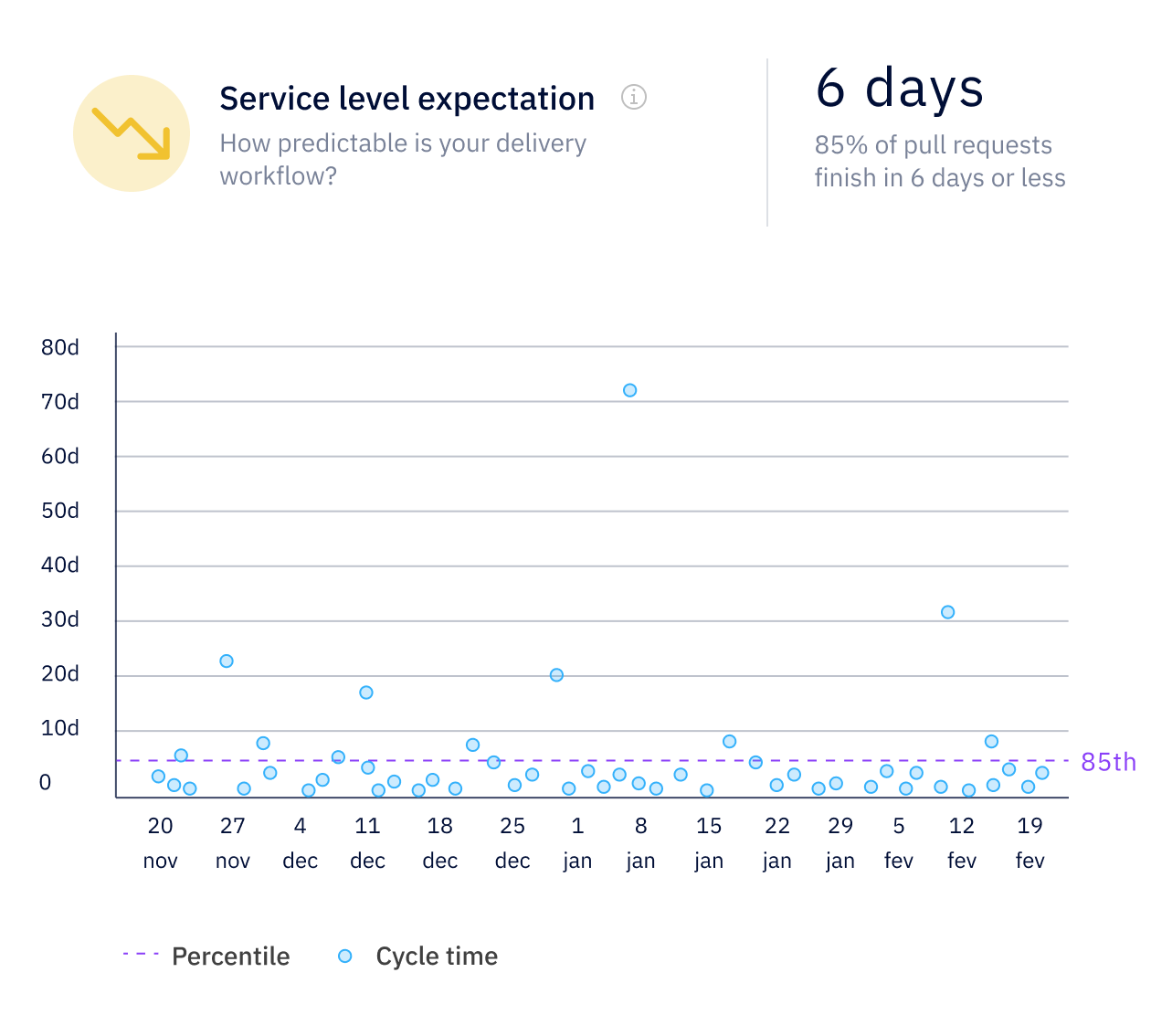 Service level expectation
How predictable is your workflow?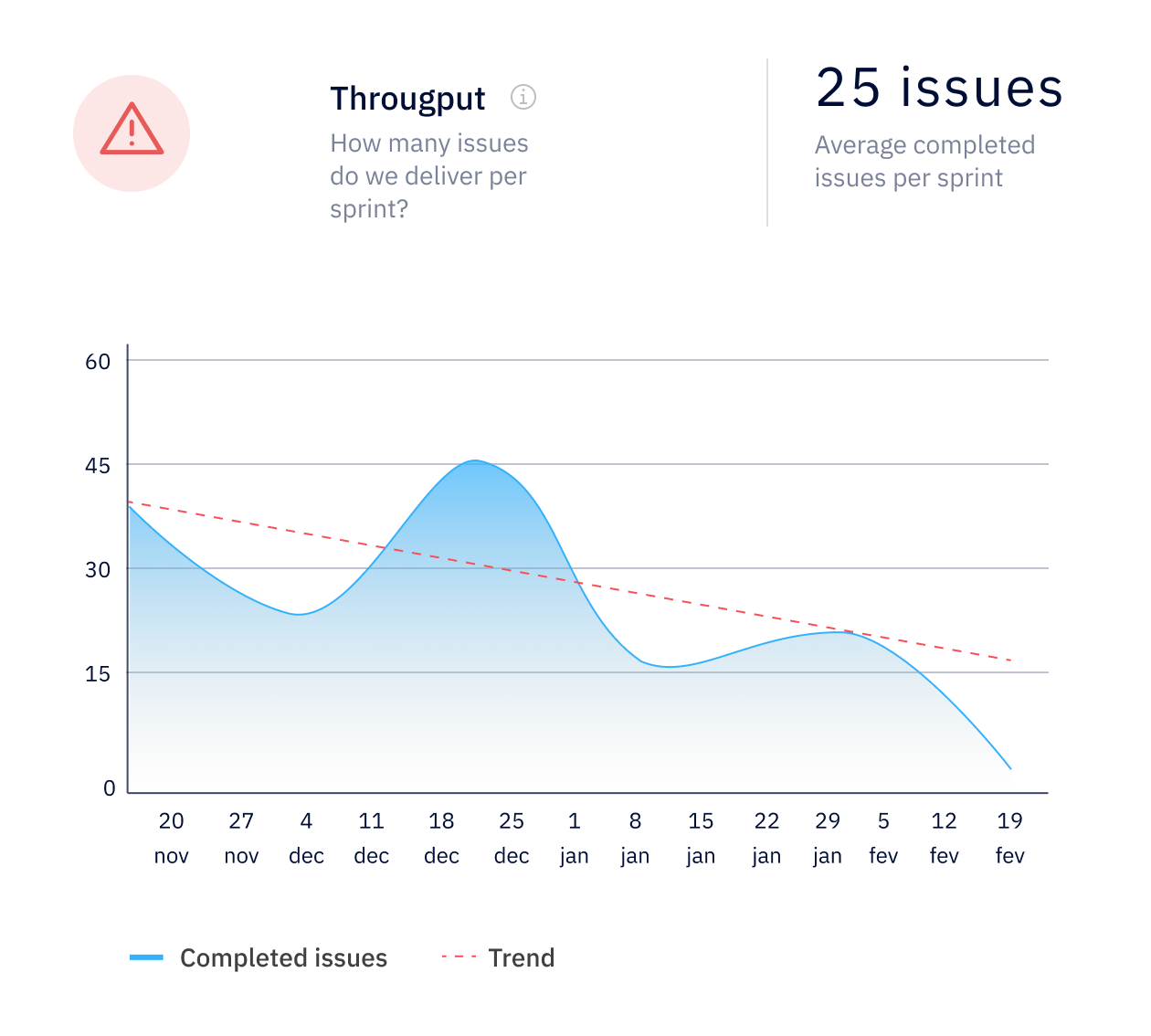 Throughput
How many issues do we deliver per sprint?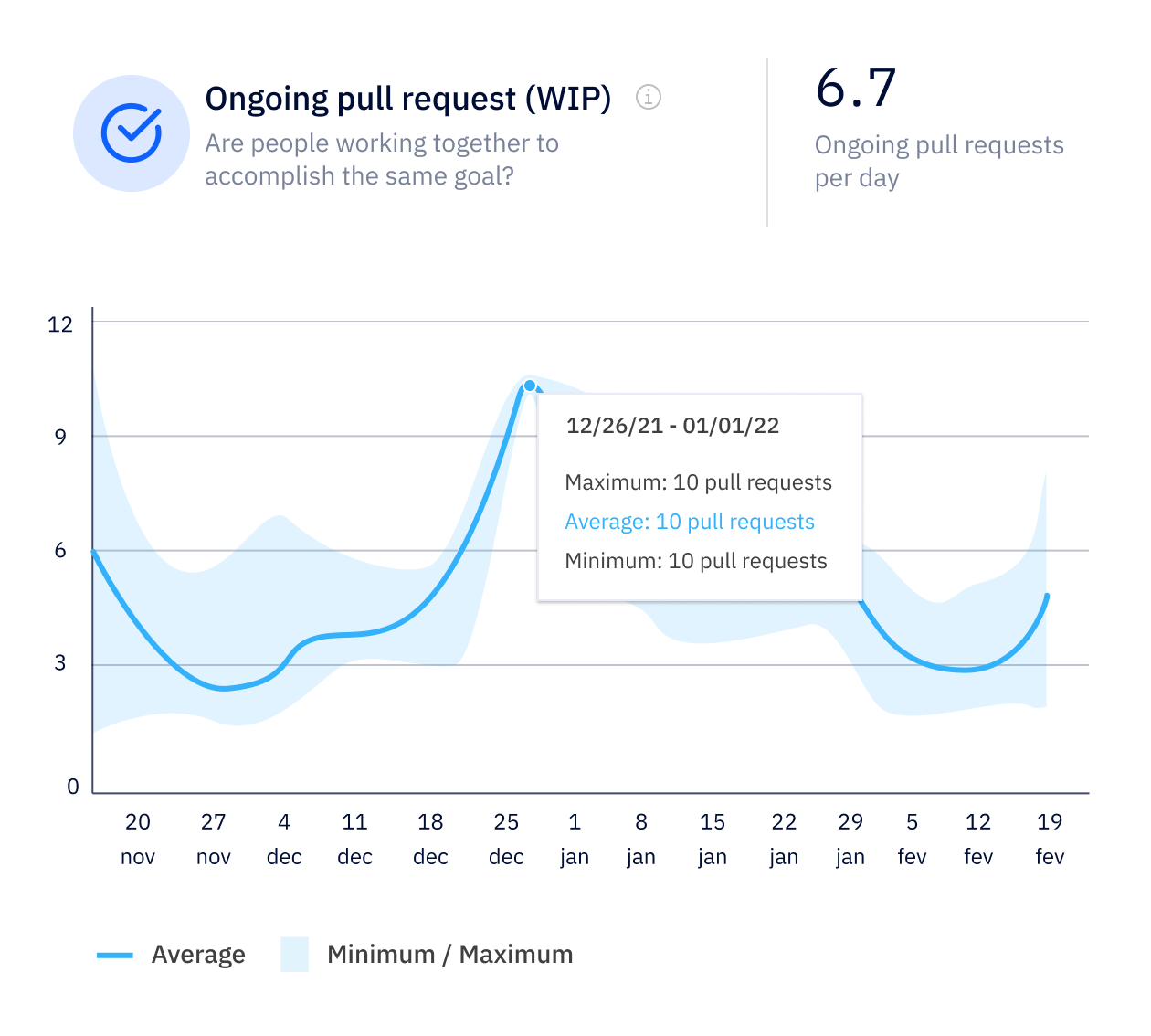 Ongoing pull requests (WIP)
Are people working together to accomplish the same goal?
Custom metrics
You can also add custom metrics to your goals in Axify, such as an NPS score, number of users or any other metric that allows you to measure your results.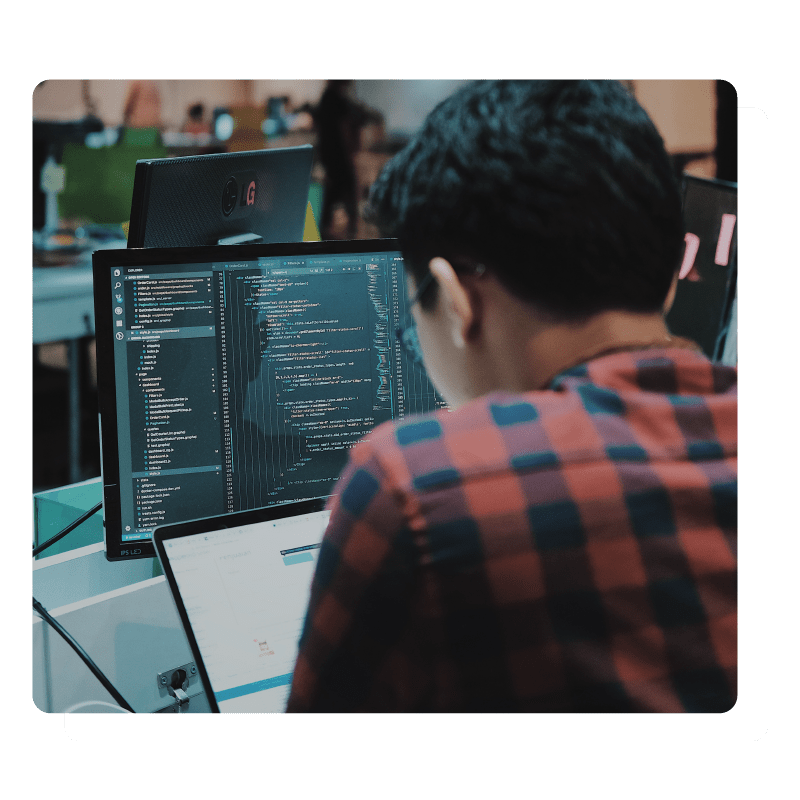 What about data security?
Your data is not persisted in Axify, and our team follows the best security practices in development. Find out what we do to keep your data secure.
Stay up-to-date on all things Axify
Get updates about Axify directly in your inbox! New features and integrations, product roadmap, feedback requests and more.