Giving meaning to development metrics with actionable highlights
A single platform to observe all the metrics that will help you improve your development and delivery processes.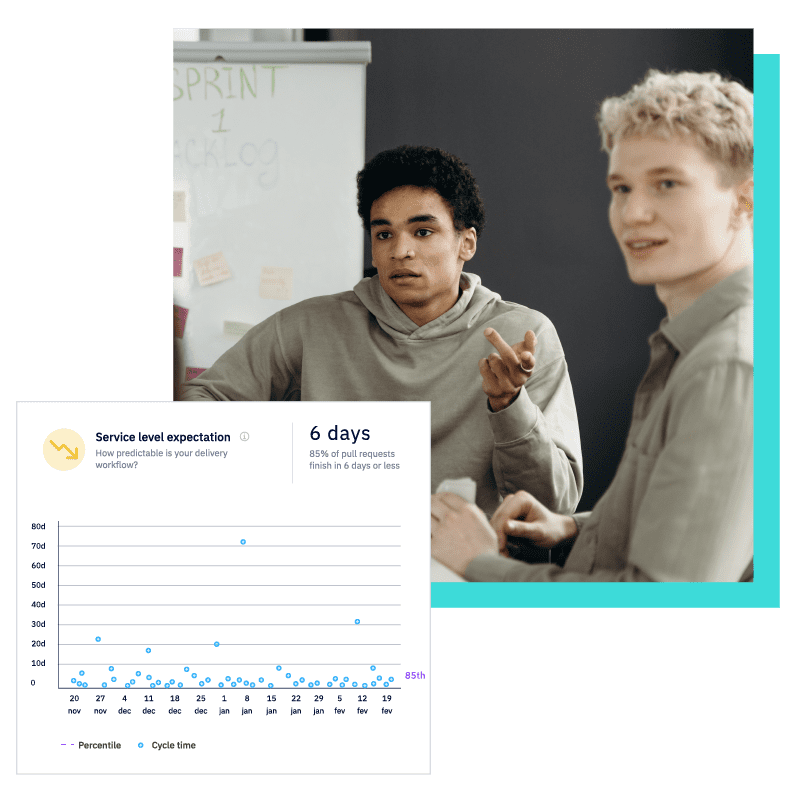 What Axify does for your team
Trustworthy morale chatbot
Automatically and anonymously ask team members industry-specific morale questions to quickly identify potential conflicts and foster vulnerability.
Daily impact in your workflow
Start the day off right with Daily Digest! Observe the state of your sprint at a glance and identify the most urgent tasks to discuss as a team.
Working with Kanban? No problem! Use our tool to optimize your workflow on a daily basis and help your team close tasks quicker.
Forecasting software delivery
We use a proven algorithm based on your project's historical data to predict future delivery dates with a high level of confidence.
3 axes promote better software delivery
performance
Human Axis
Keep a daily pulse on the people behind the code. Integrates with Microsoft Teams and Slack.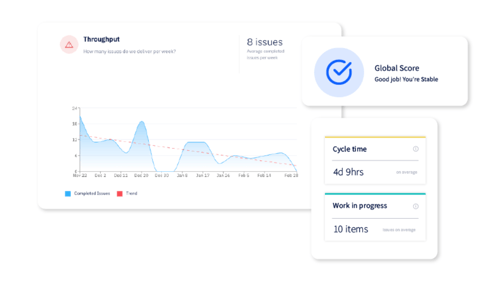 Process Axis
Inspect and improve your engineering workflow. Integrates with Jira and Azure DevOps.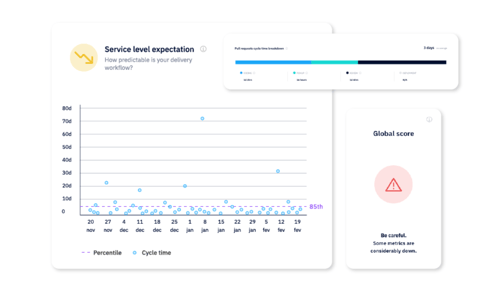 Technical Axis
No more idle time or long delays between development stages. Integrates with GitHub and GitLab.
Integrates seamlessly into your workflow
We're building off tools everyone in your team already uses, so setting up Axify takes less than 10 minutes.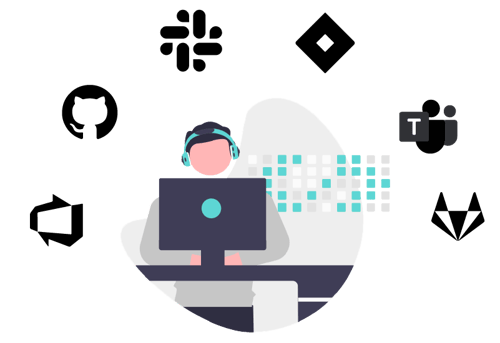 All your
data

,
at a glance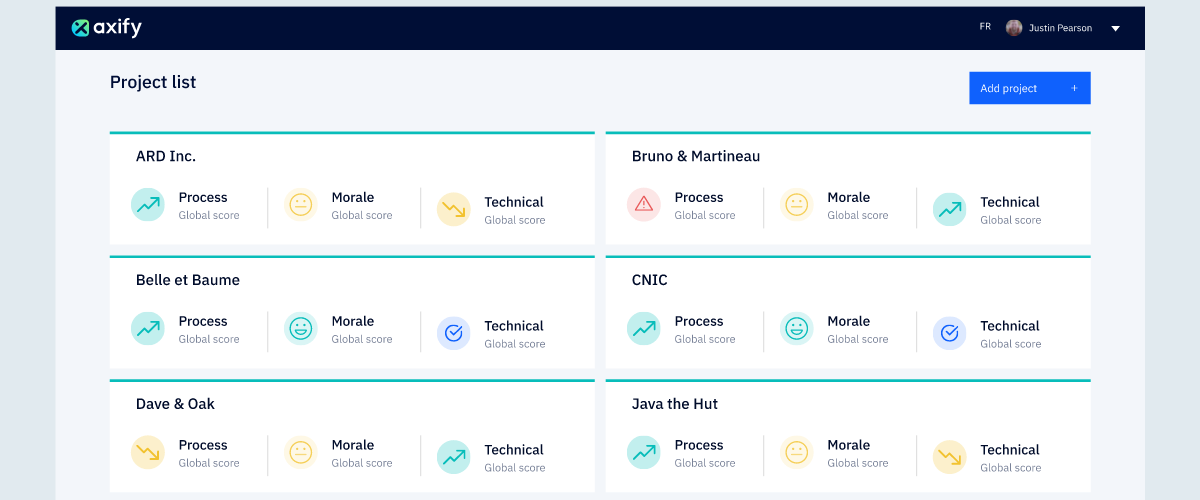 Service level expectation
How predictable is your workflow?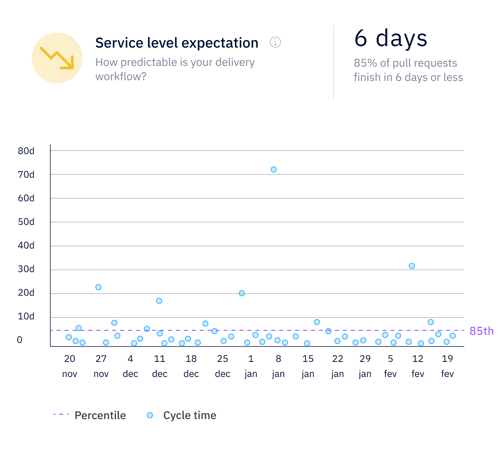 Throughput
How many issues do we deliver per sprint?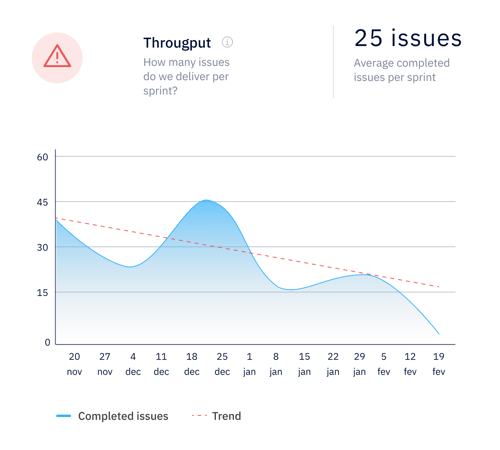 Comments per review
How much feedback do your team members give to each other?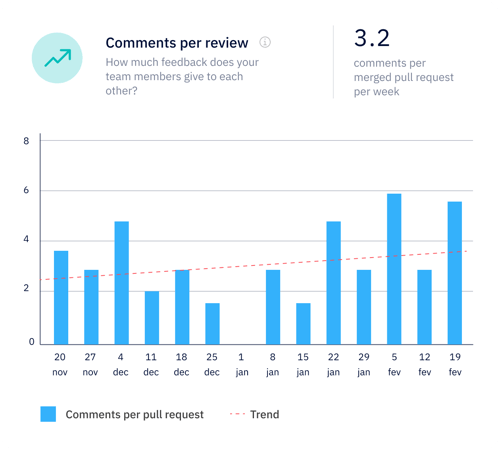 Ongoing pull requests (WIP)
Are people working together to accomplish the same goal?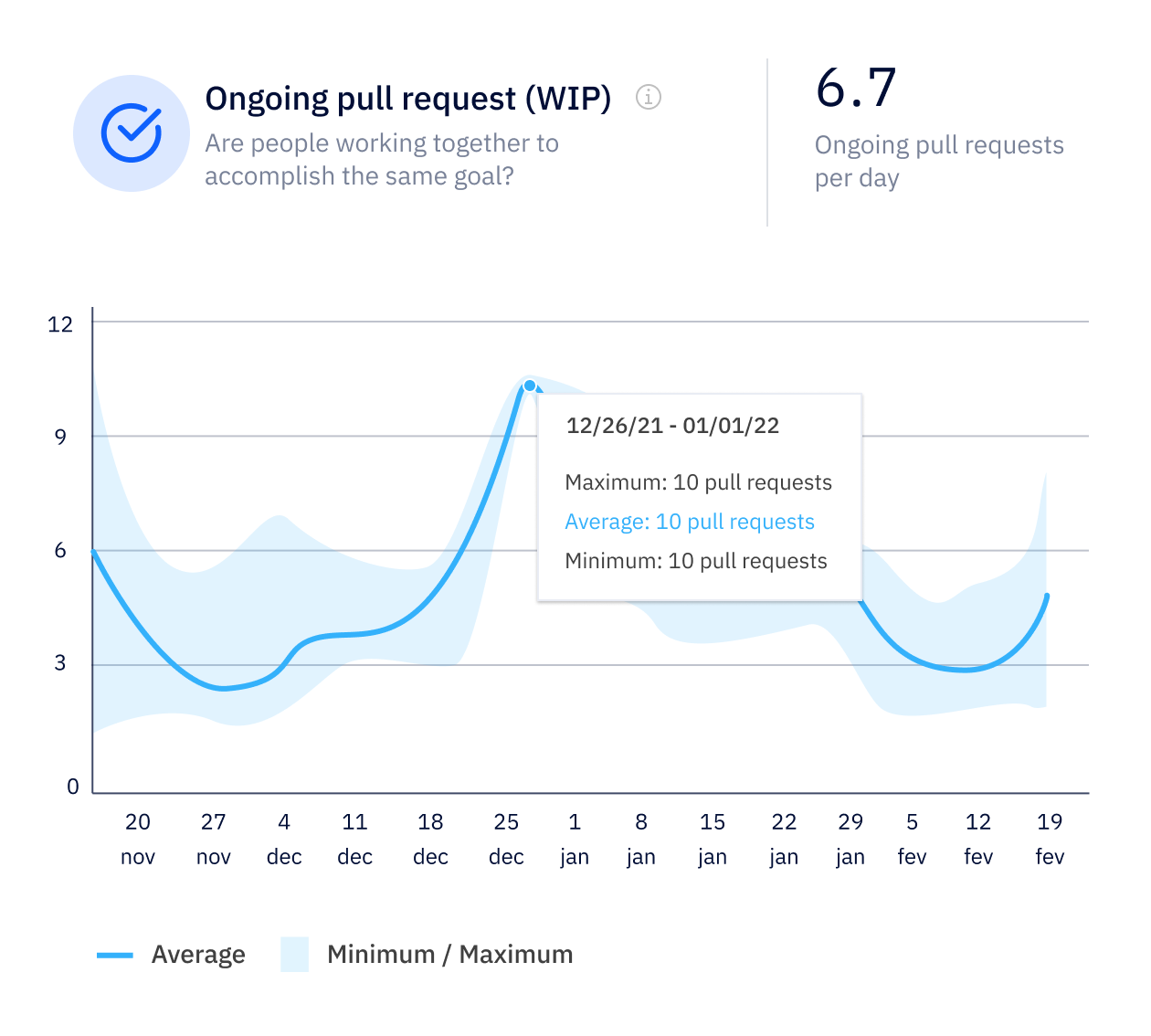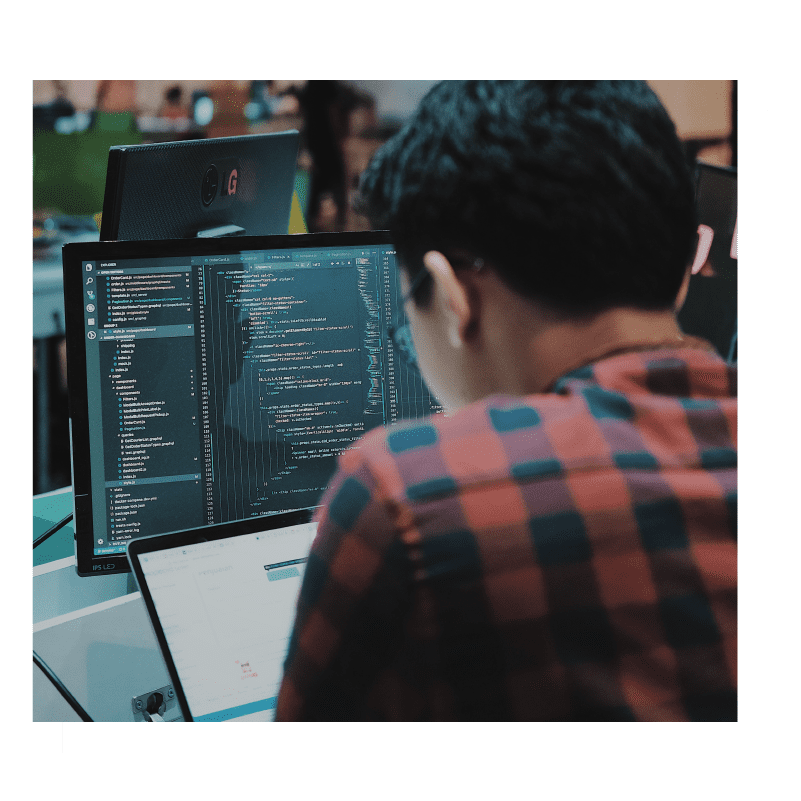 What about data security?
Your data is not persisted in Axify, and our team follows the best security practices in development. Find out what we do to keep your data secure.
Stay up-to-date on all things Axify
Get updates about Axify directly in your inbox! New features and integrations, product roadmap, feedback requests and more.